Kitchen Ventilation at its Best
Rentschler REVEN – Your competent and experienced partner for kitchen exhaust systems as per DIN EN 16282
Our comprehensive product range and our leading technologies are precisely tailored to your requirements. This way, in addition to perfect kitchen ventilation also energy-efficient and low-maintenance operation of the exhaust air system is ensured.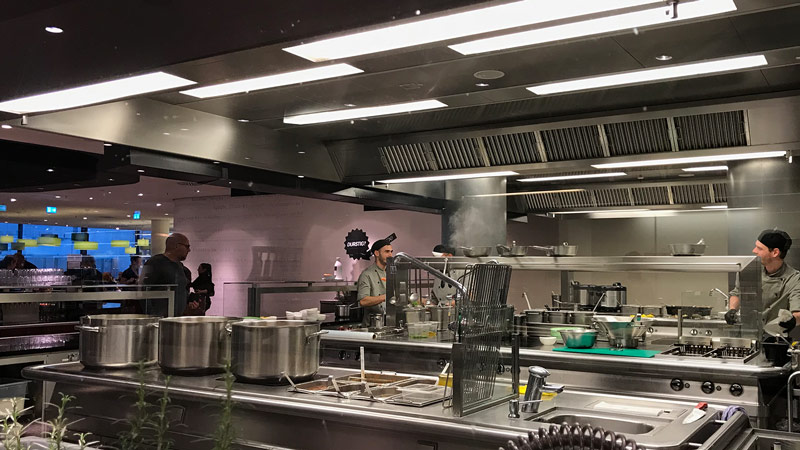 Our Products for
Kitchen Ventilation and Food Industry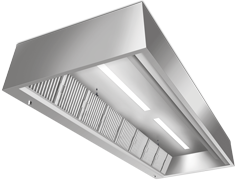 Exhaust hoods as peripheral and central versions
A REVEN X-CYCLONE® Kitchen Hood is easy to install. It is particularly suitable for hobs and kitchen units.
Closed coffered ceilings with air supply and exhaust modules
A REVEN X-CYCLONE® Ventilation Ceiling integrates the extraction and the supply of air as well as the lighting in a closed, easy-to-clean suspended ceiling.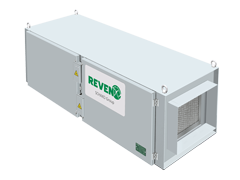 Filters and separators suitable for installation in exhaust air ducts
Filters and separators suitable for installation in exhaust air ducts. REVEN® Duct-mounting Filters can be installed directly in the most diverse exhaust air ducts. They are used for odour neutralisation, for instance.
Calculate the air volume for your kitchen ventilation
Calculation software RECOMAX
You would like to calculate yourself the appropriate air volume required for your cooking appliances, kitchen blocks and dishwashers? In this case, our RECOMAX 2018 calculation program for ventilation systems in the catering trade and canteen kitchens is the perfect tool for you. RECOMAX is based on DIN EN 16282-1.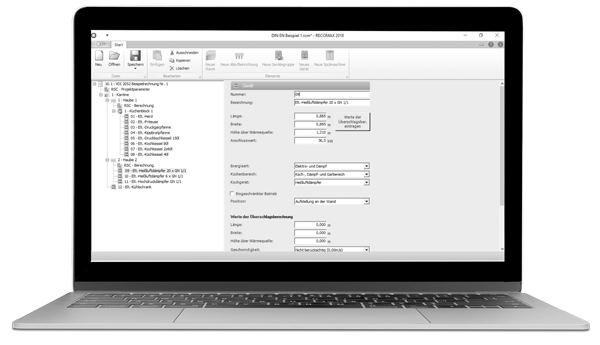 Pure competence in air.
Features of a good
kitchen ventilation system:
The exhaust air is captured completely and leaves the building absolutely clean.
The supply and exhaust airflows are continuously controlled via sensors and automatically adjusted to the requirements in the different cooking zones.
The inflow of the supply air does not affect any exhaust air processes.
Odours are eliminated completely.
Contact
Would you like more information?
We provide you with competent and comprehensive advice.
I will be pleased to give you advice!
Contact me directly:
Tobias Wacker
Your point of contact for ventilation systems in commercial kitchens and air cleaners for the food industry:
+49 7042 373-33
@tobias.wacker@reven.de
From design to commissioning
Everything from a single source
Air volume calculation, analysis of the operational requirements
Particle measurement (e. g. for retrofitting)
Selection and implementation of our technologies
Professional planning of turnkey kitchen ventilation ceilings using exhaust air hoods and duct-mounting systems
BIM data for ventilation engineers and architects
Assembly on site, commissioning and after-sales service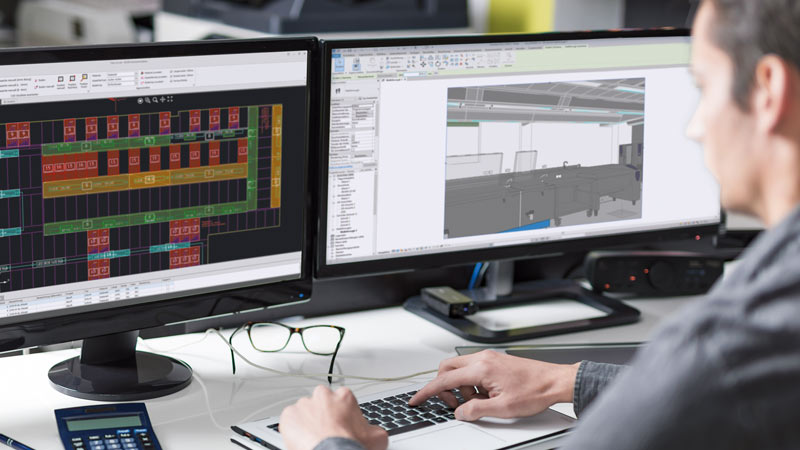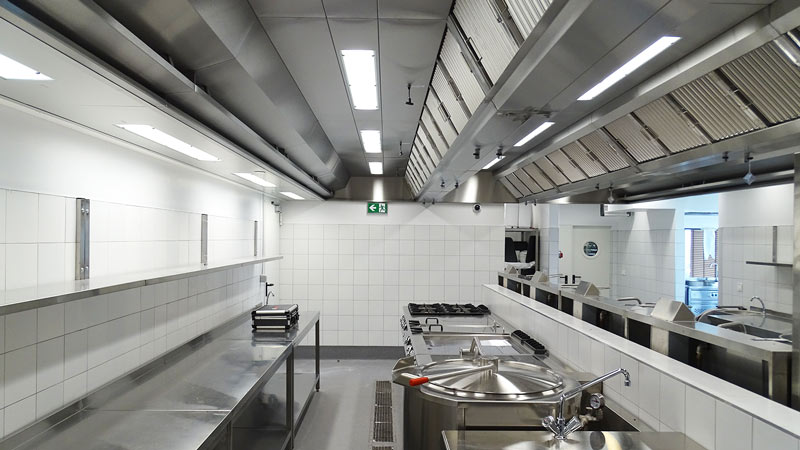 Tailored to your requirements
Our individual solutions
We offer you the perfect kitchen ventilation system for:
Kitchens in hotels and catering
Canteen kitchens
Catering booths in shopping malls
Production plants in the food industry
Sculleries and the exhaust air of dishwashers
And many other applications – get in touch with us
REVEN® Kitchen Ventilation for professionals in canteen and restaurant kitchens and in the food production sector
Our kitchen exhaust air systems are known by kitchen planners, architects and operators for best technology and highest quality. The function of the kitchen ventilation as per DIN EN 16282 has been proven by scientific methods.